paint by number in a beautiful art and the kit is perfect for those who want to cultivate as a new hobby. This concept gripped America in early 1950's and drew the attention of many people who had never touched the paint brush before. It made the individuals enter the world of art and creativity. A basic kit consists of a natural cotton canvas and a frame inside with set of paints and brush.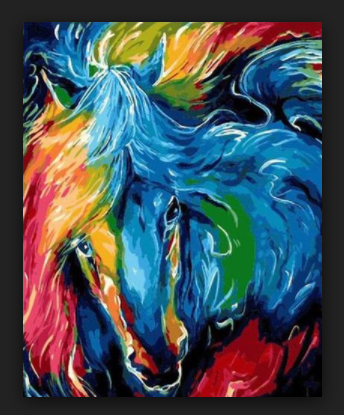 How to Paint the Numbers
Choose your favorite theme that suits your taste and skills. It can be either flowers, birds, natural sceneries, animals, cartoon characters and many more. Every canvas in painting by number kit have areas that have numbers. The movement of brush is very important to produce a beautiful masterpiece. Initially people have an attitude of finishing the work area by area but this apparently result in more waste of paint and requires lot of cleaning the brush. Instead you need to try to paint the images which has the same number. In addition, the coloring should be done from largest to the smallest regions so you will have a better control over the brush before you proceed to the smaller areas.
Can't Miss Tips on Paint by Numbers
• Use a desired brush size depending on the areas. Big areas need bigger brushes.
• Wash your brush thoroughly before switching into the next color
• Patience is an important tip, do your art slowly without rush.
• Ensure the painted area is dry before you proceed to the next labeled number
• Color in sequence, start with the darker shade and finish the picture with the lighter shaded areas.
Summing it up
Painting by number guarantees immediate success and provoke confidence among all individuals irrespective of age and gender. They can continue the journey of art and can become a better professional artist with years of experience.