Day by day there are lots of constructions taking place; in the construction process, many new buildings and other infrastructure are made. For doing this lots of construction workers are required, nowadays anyone can make a bright career in the field of a Construction Jobs. The employment process for any construction jobs needs your skills, and if you have good technical knowledge then you should have construction related degree. Sometimes your degree does not matter much because the constructor company needs your practical and soft skills. You need to express your skills in a very attractive manner so that they think you have some qualities of the employee that they want.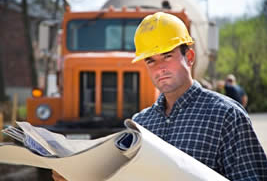 Following are the skills that you required for construction jobs:
Communication- it is the most important skill for civilian and construction jobs. Experts say that if you have good communication skills, then you easily fit in the construction industry. You should know how to discuss the project with your team members in an effective so that they understand your instructions faster. You need to be polite and calm with your all team members and head members.
Teamwork- teamwork is also other skills that you should have because all the big even small companies are based on it. Most of the companies are looking for those employs who can easily lead the whole team. You should able to work effectively with your employees and some external subcontractors.
Commercial awareness- the construction jobs workers should graduate in the field of business. If he has sufficient knowledge in the commercial field, then he easily deals the entire situation. He makes a plan, projects more resourceful, and also very cost effective.
Problem-solving- problem-solving skill is very useful whether you are an architect, engineer, and manager. If you have the skill of problem-solving, then you easily solve daily problems which are arising in the construction industry.
You should have all above mention skills if you want construction jobs.