Afternoon Commander, and welcome to the beaches of Boom Beach!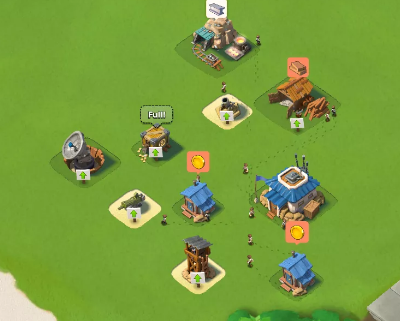 You have likely already met the Colonel, got familiar with the natives, and establish a sweet little foundation — you now wish to dive deeper into make the most of your troops and tools eh?
Well, Commander we have put together some good intel for you right here, so let's get into it and play the game with the help of boom beach hack!
Construction Placement and Base Defense
First order of business will be customizing your foundation and building up your defenses. The HQ is your mind and the heart of your performance, your goal on protection would be to maintain this secure in any way costs! Do not make the mistake of not setting up your base if you start — It is laborious and costly!
Some Important Tips:
Set your HQ in a difficult to achieve position with guards covering the region about it — front, sides and back.
Guard your defensive arrangements together with non-essential buildings by putting them near, but not bothering them. Also concurrently protect your non-essential buildings along with your defenses as every construction ruined gives the enemy gunboat energy
Leave a little spacing (1 square) involving buildings, particularly defensive structures. If you do not, Artillery can strike a number of buildings if the building's corners or edges are touching.
They could kill all of your possessions except the HQ and you would still win.
Got the things previously covered? Excellent. Keep an eye on these trees! The enemy can conduct through the trees together with the Flareability. This means in the event that you've got your HQ endorsed in the trees, then it's very vulnerable from the forests! Following is a foundation which isn't protecting its HQ using its own defenses. Surround your HQ with guards.
Besides your own HQ, you have to set your firearms strategically. Enemy units will automatically strike the next nearest construction, therefore by interspersing non-essential buildings along with your own weapons, you're giving yourself more time to eat away at the enemy's health and energy.